Initiation and healing tour in tulum, Mexico with Veronica and Mabel. From Saturday September 6 to Saturday September 20, 2014
From Saturday September 6 to Saturday September 13, 2014


Receive Base Matrix & Ho'oponopono
From Saturday September 13 to Saturday September 20, 2014
Receive Zero Frequency®, Karma & Life Mission
Why Tulum?  
Tulum, is the perfect and correct place for our HEALING  


Dreams Tulum Resort & Spa will shelter and give us the possibility of meeting
with our real essence again.
The place in the world where you will find YOUR place in the world,
where it has always been: Inside YOURSELF.
Living together, healing, laughing, sharing in a sacred and unique place,
by the sea, where we can transmute faster and in communion
with mother earth and the wisdom of nature.
The people who went to Israel know that this is a Quantum Leap. A true initiation. A one-way trip. A change of structures Inside you.
This trip was not a tour, IT WAS A REAL QUANTUM LEAP FOR EVERYBODY, including myself, I think I never saw as many weather setbacks and so much joy, friendship, companionship, celebration, understanding and love all at the same time, it all worked out miraculously, with love and humor. Finding our essence, letting go of our old structures, start walking the plan of the Soul; that is what this is all about.  
~ Vero, Argentina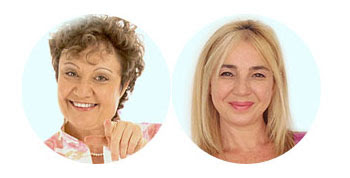 Mabel and Verónica's Healing Methods transcend Ho'oponopono  
and Psychoanalysis.
There is nothing better than having a place as Dreams Tulum Resort & Spa
just for 

ourselves

, there we will be able to heal and clean our 

Matrix


so we can free ourselves. 
Do you know which one is your Mission in this World?
Testimonies
Hi there! I would like to share with you that I knew about this technique through a Mexican writer that mentioned it in a course. Then I decided to look for more information because something inside of me made a click and that is how I found Mabel's website. After two years, last year I had the possibility to attend to one of Mabel's seminars and since then I have been practicing it a lot more. This year God gave me the gift of being in the spiritual tour with Mabel and Veronica (September, 2014). It was beautiful and nice and miraculous things have been happening to me since I repeat "thank you" and "I love you" all the time. I used to say: "I cannot" and now I say: "I can". This technique is truly the easiest way, thanks God and all the things and people you put within arm's reach. Thank you, Mabel. Thank you, thank you, and thank you.

- Alis Lopez, Mexico